Why Choose Us
When choosing an Auto Body Shop choose wisely…
Anyone can pay for good advertising or marketing nowadays. However, prior to making your decision on the right repair shop do your due diligence carefully. Always remember it is YOUR RIGHT to choose the repair facility, not your insurance company's.
The integrity of the shop, their tools, their experience and the craftsmanship of their work is what defines them. After any auto accident, it's important to repair your car back to factory specifications correctly to ensure your safety and a quality repair. All County Collision has the simple solution to get you and your vehicle back on the road in no time. For over 20 years of experience we have specialized in performing high quality automotive collision repairs.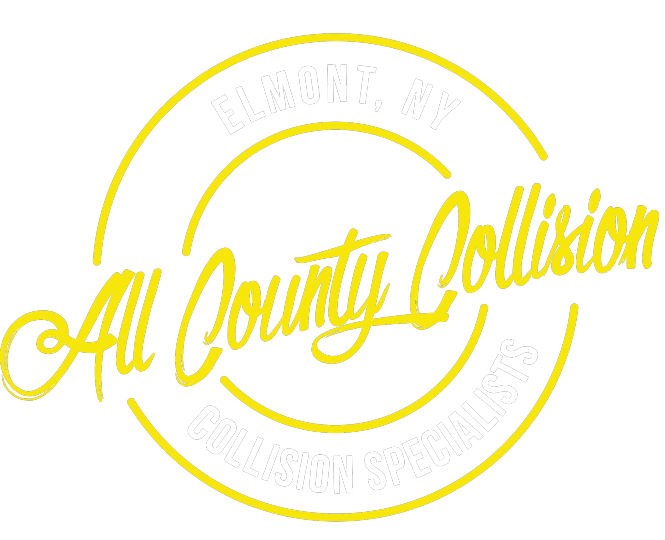 Contact us, we are here to assist you with your auto accident every step of the way. Our services extend from helping you over the phone or even sending one of our team members directly to the scene of the accident. Our highly trained professionals will assist you every step of the way, by calling in the claims, we are here to address all your concerns, guide you through the claims process, explain your rights as an insured or a claimant and we will even assist you with the rental car.
When negotiating with the insurance company our licensed, highly trained professionals always request OEM parts in order to return your car to factory specifications. Instead of using low quality aftermarket parts. All County Collision always requests Original Equipment Manufacturer (OEM) parts, which assure a precise fit and are crash-tested by the manufactures to ensure accurate deployment of your Supplemental Restraint System (SRS), which are all the safety measures designed to protect the driver in a collision.
From major accidents to minor claims All County Collision represents the customer with their repairs and negotiates in good faith with the insurance company to ensure that your claim is managed properly to ensure the customer's safety and the highest quality repair on their vehicle. At All County Collision the customer is the number one priority, we are the right solution for you and your car.